This is a funny post, but I am dead serious about what I am about to say. It's just me thinking out loud about my standards and things that I think about from time to time.
Being in my single season of life I am loving it! There are certain things that you get to do when you are single, like not caring about what anyone has to say about your decisions, not having to consult with anyone over everything. Not caring about someone else's feelings. I know it sounds so blunt, but it's the truth. I know that I have ALOT of growing to do because I got out of a toxic relationship and I am going to have to be very careful who I give my time, attention, and heart to. GOD put it in my heart and told me that I am going to get married again, but the next time that I get married there will be no option for divorce. That word will not be allowed in my household. Even though being in a relationship is not the #1 thing on my mind, I do think about it from time to time, and even wrote down what I believe GOD put in my heart.
It's funny because the things that I value now, are not the things that I would have valued 15 yrs ago (before I got married), or even 1 yr ago. Of course I pray about this and when I really think about it I am so grateful that the Lord has put it on my heart to get married again, because I have heard and seen women who are bitter because of previous relationships. I still value marriage and see marriage in a different light now that as a believer in Christ I have a different perspective on relationships and marriage.
But this was meant to be a light post (hence the title) so I won't go too deep. But these are just a few things that I would like my future boo (haha) to know about me and about what my expectations are:
Dear Future Boo:
You gotta be a man of GOD! I need a leader and the only way that I can trust that you will lead the household is if you are putting GOD first in your life also.
I can be goofy at times! Like extremely goofy!! You're going to have to have a sense of humor and we have to bounce our jokes off of each other (making fun of everything and everyone, even ourselves and our kids) LOL
Speaking of making fun of kids you have to have kids! I want someone that understands the role of a parent and are ACTIVE in their child/children's lives. Blended Family here we come!! LOL
I am a go-getter and very passionate about the things in life, and I expect you to be passionate about your call in life also (I believe that our purpose will align)
You gotta know how to build things (put things together), because I HATE to do this, and be my savior for killing bugs, ( I'm scared of them)
I want to take trips together as a family and us alone, I want to do things like hiking and camping, and go on road trips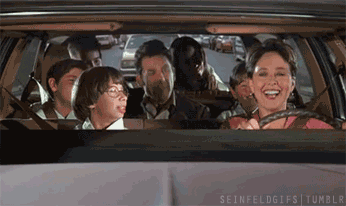 There's a lot more! Don't know what they are right now! LOL. But time will reveal these things. I pray that I will be the exact woman that you are needing me to be for you, and for you to be that exact man that GOD is preparing specifically for me.
So…see ya FUTURE BOO!
You know my motto: "Never get too comfortable always keep GOD first"
Sincerely,
Keisha