"Disclaimer: I was provided a copy of this book from the author to facilitate this review. As always, all opinions are my own and are not influenced in any way."
Bright & the Bully is a book that is about the sensitive subject of bullying. I was very curious to read this book to see what the author would come up  with in order to show the audience on how to combact bullying.
With bullying being an epidemic in our society these day, it has become such a tradegy, with all of the stories that we encounter on a daily basis , schools having to make sure that this issue gets addressed, and programs being designed to address these issues that our children are being hit with on a daily basis, even to where kids as young as 8 yrs old are threatening or following through with committing suicide due to the fact that they do not feel safe at school because someone is bullying them. Working in the  public school system  I have been personally exposed to this reality and know for a fact that this is definitely a problem.
The thing that I loved about Bright & the Bully is the way that the author chose to teach the readers how to combact a bully. What is it you ask?
PRAYER!!! YES YOU HEARD ME CORRECTLY…PRAYER!!!!
I know that this is not a popular strategy, many of us (especially if we are old school), have gotten different ideas on how to go about and handle a bully…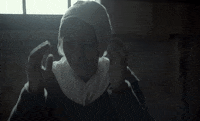 1. Ignore them
2. tell someone
3. fight them back
These are all pieces of advise that may work (well fighting back ususally will not solve anything, it would just make the situation worse, so if you are giving that advise, please stop).
Anyway while the first 2 can definitely make a difference, being a woman of GOD, I didn't even think about PRAYER! I think that this teaches our young ones a couple of things.
To go to the source whenever we have a problem (our source is GOD). To make the time to talk to him and ask for HIS help in times of distress.
To pray for others, and not just our friends, but our enemies also. That we are all human beings and we are all going through something, and we all handle things differently.
(check out my little one Makenzie reading the book) "Mom they are so cute"
I loved the author's suggestion and the flow of the book was very soft and impactful.
If you get a chance, please take the time to check out Bright & the Bully.
You know my motto: "Never get to comfortable, always keep GOD first"
Sincerely,
Keisha