So in my last book review I let you guys know how much I LOVE BOOKS
This is literally me every time I get a new book!!! I am always reading, but lately I have been very intentional about what my children read, and am becoming very involved with their book choices; not only that I work in the child care field and I LOVE to read to the kids, I try to make the book as interesting as possible by making voices through the different characters, making sounds, and just trying to be more creative, because my mission is to get them to love books as much as I do (this is what I think they look like when I am reading a story)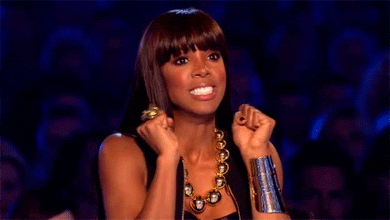 I don't think all of them are that excited, but we will pretend they are! LOL
Anyway the book that I am going to review today is called Muhiima's Quest
First I want to say that I am a BIG  visual person! So with that being said, I have to comment on the illustration, IT'S SOOOOOOOO CUTE
I have to say it one more time "the illustration was so cute". I do sometimes judge a book by it's cover, and with this one it got my attention at first sight.
I actually had one of my daughters read the book to me, and she was so into it. I asked her what she liked about the story and she gave some answers that aligned with why I loved the book:
It was multicultural (she didn't say this exact word, but this is what she meant) LOL…while she was reading it I noticed that she would stop to pause and look at the pictures ( you could tell she was mesmerized by it).
The names of the characters, the clothes that they wore, how they celebrated Muhiima was interesting, and admiring.
The way that the author has Muhiima going on a scavenger hunt type of journey with each stop being something of precious meaning to her and her family.
Overall I think that the book a is great book to read, as a parent will definitely entice conversation about culture, as a teacher I can get so many lesson ideas from Muhiima's quest, I get so excited just thinking about it!
But don't take my word from it, take a look at Makenzie reading it
Thank you for taking the time to read  Muhiima's Quest book review.
Remember my motto: "Never get to comfortable, always put GOD first"
Sincerely,
Keisha