As a believer in Christ, I believe that our lives happen in seasons. Let me explain…everything that we are going through there is a reason for it. God PLANS!! And HE loves and invests in each of us, so that means that HE has a PLAN for all of our lives, and want to be apart of EVERYTHING! Every piece of our life: financial, physical, marriage, singleness, parenting, day to day decisions and events! HE says ALL THINGS, and in order for you to live the life that HE has set out for you, you are going to have to surrender to HIM and HIS word.  I have been a Christian for about 15ish years now, and although I believed in GOD, I did not take the time to really study HIS word, and hear the plans that HE has for my life. I honestly thought that believing in GOD was enough, that the pastor was the one that "heard" from HIM, that that going to church every Sunday was more than enough of a requirement. I would hear other people say that "GOD spoke to their hearts" or "GOD told them something", or "GOD answered their prayers", and I would honestly really didn't know what they truly meant.  I seen those people that went to church on Sunday and bible study on Wednesday, and Prayer on Friday as super-Christians, I would just think like "heck no, it ain't that serious".
But I am so blessed to have been woken up! (you will see me use this term ALOT, because I honestly, from the bottom of my heart feel like I have been asleep most of my adult life). My mom is Belizean, and we grew up with Catholic traditions ( I have been baptized as a child, and went to receive my 1st communion), but when I got pregnant with my son a co-worker of mine invited me to go to church and my ex-mother-in-law exposed me to the word. And I will forever be grateful for this. I believe that GOD uses people, things, and situations in order to "get our attention" and bring us to HIM. When I would hear people say "keep your eyes on GOD", I never really understood this until recently.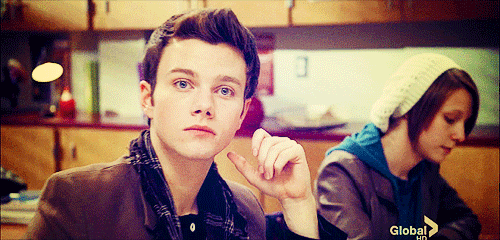 Let me go more into what I mean by "wake up". My ex-husband and I were married for 8 years, but together on and off before that for 6 yrs. We had our son very early in the relationship, and because we were both so young and broken (in our own rights), our relationship was doomed from the beginning. I tend to think back from time to time and just try to highlight my relationship with my ex, and although we had so many blessings in our marriage (our children being the biggest), there were MORE challenges than anything, (honestly we were always struggling, if I believed in hexes and stuff, I would have honestly believed that someone put a curse on our relationship). I would always think "we are trying to do the right thing), after we had our son, we decided to get married, had 2 more kids, went to church (on and off), and we tried our very best to put the relationship first.
So there it is, that was the problem, and an huge problem at that! We were trying to do everything ourselves (Jesus was probably looking down on us like, "really?)
We STARTED our relationship with no foundation, CONTINUED it with no foundation, and it lead to detrimental consequences (FAILURE). But the good thing is that DIVORCE doesn't define who I am as a person, and my life that GOD has planned for me. I truly believe that HE has "come to give us life, and give it more abundantly" John 10:10. That verse is a very popular, but I finally got it, when HE is saying that, it clearly means that HE has so much planned for us, if only we would walk in HIS will! If we take the time to seek HIS guidance HE  will show us HIS plan for our lives, and HIS plan is ALWAYS better than ours. In my marriage I (I can only speak for myself), was trying so hard to do everything right, and to "help" my husband and create this family that meets society's standards, but I was not submitting to GOD! There was NO WAY that GOD intended for that much struggle in a marriage (or in any relationship). Yes I know that life is not all glitz and glamor, but there is NO WAY that a relationship is supposed to be unhealthy to that caliber. Lets look at the verse again HE has come to give us life and to give it more abundantly". Sorry I love this verse, it always revives me!! Because anything that HE blesses us with will not have sorrow with it, it will not have struggle attached to it, Proverbs 10:22 "The blessing of the Lord brings wealth without painful toil for it." BAM, THERE IT IS! See the GOD has it covered people!!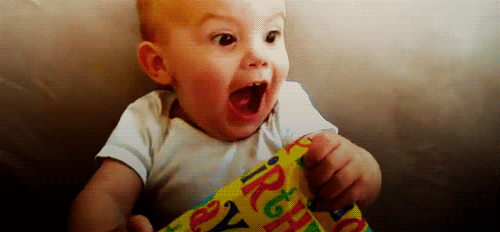 I still remember the verse that GOD revealed to me, that made me finally "woke me up". Our relationship was starting to deteriorate, and I did not know what to do, I was too embarrassed to ask for advise from others because I had sacrificed so much for him and the relationship, I remember just crying and praying to GOD, and asking GOD "what now?", I has backed up against the wall, so I opened my bible and started to read HIS word, and this is the verse that he led me to make the decision that I made to separate from my husband, and let me tell you what he revealed to me afterwards: Hebrews 12:1 "Therefore since we are surrounded by such a great cloud of witnessed let us throw off everything that hinders and the sin that so easily entangles. And let us run with perseverance the race marked out for us, fixing our eyes on Jesus". I kept reading this over and over, and over and over, because I believe this was the very first time that I CLEARLY HEARD GOD! He was telling me that HE has so much planned for me, and so much for me to do, and that the life that I was living now was not what HE wanted for me! I needed to get rid of anyone and anything that would cause a distraction to my relationship to HIM. Yes I got all of that from that verse. I noticed that since I have dedicated my life to GOD, HE has been guiding me in ALL areas: it is not in HIS will for me to be struggling financially, physically, mentally, emotionally. Since I have made a declaration to submit myself to GOD, all of these things are falling into place (now don't get me wrong it is HARD), but it is worth it, and I don't want to ever be in a place of not seeking HIM AND HIS WORD AGAIN.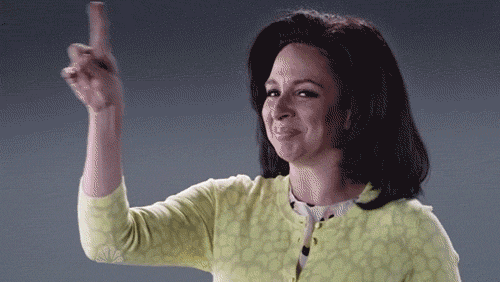 Here are some of the verses that I love and I believe that GOD spoke to/revealed some information to me about my life, and the plan HE has for me (this is not in any particular order):
1 Corinthians 10:23-24- "I have the right to do anything" you say- but not everything is beneficial- "I have the right to do anything"- but not everything is constructive. No one should seek their own good, but the good of others.
This is something that my ex always said to me "I am a grown man, I can do whatever I want", so when this verse was revealed to me, I instantly thought about that problem we had, and "yes" he is a grown man and could do whatever he wants, but we need to seek HIM and just because we could do whatever we want doesn't mean we should. I think that it takes a certain level of maturity as a man/woman to be able to have impulse control.
Philippians 1:3-6- Thanksgiving and Prayer- I always pray with joy because of your partnership in the gospel from the first day till now, being confident of this, that he who began a good work in you will carry it on completion until the day of Christ Jesus.
I have been wanting to do so much, I have a heart to work with/for children, and although I am blessed to be in the field that I have my degree in and have sought out, GOD has put it in my heart to want to do more, I knew HE was telling me something in this verse (but I didn't know exactly what yet), and it is being revealed to me little by little. I am wanting to serve to the foster care community, and I am starting a self-esteem project for young girls/ladies.
1 Corinthians 9:24– The Need for Self-Discipline- Do you know that in a race ALL the runners run but only one gets the prize? Run in such a way as to get the prize. Everyone who competes in the games goes to strict training. They do it to get the crown that will not last, but we do it to get a crown that will last forever. Therefore I do not run like someone running aimlessly, I do not fight like a boxer beating the air. No I strike a blow into my body and make it my slave, so that after I have preached to others, I myself will not be disqualified for the prize.
I believe that this verse is telling me never to give up on what HE is calling me to do, and that it will be a fight/battle (within my own self, my flesh, my mind, and not to mention other people (haters), and the enemy of course.
Philippians 2:14- Do everything without grumbling or arguing so that you may become blameless and pure, children of GOD without fault in a wraped and crooked generation. Then you will shine among them like stars in the sky.
I believe that this verse is telling me again, that whatever HE has called me to do, I need to do it without any complaints, if HE has put it in my heart to work with foster children, to write, to balance this thing called life, then I CAN DO IT! And without complaining.
Romans 5: 3-5- Not only so, but we also glory in our sufferings, because we know that suffering produces perseverance; perseverance character, and character hope.
With this verse I believe that he is letting me know that to get to where HE needs me to be, that abundant life that HE has promised me there will be heartbreak and disappointments, but with failure comes success, without my past, (me going through my divorce), I would not have the wisdom that I have now, so that next time (and yes I do plan on getting married again, but in a GOD-FEARING, HEALTHY relationship) I will KNOW to PUT GOD FIRST!
Hebrews 11:1– Faith is confidence in what we hope for an assurance about what we do not see
I think that this verse goes very well with the last verse, because it is talking about the meaning of Faith, and in the last verse it is saying that suffering produces hope, and in Hebrews it is telling me that Hope is part of the recipe for Faith, and without Faith it is impossible to please GOD,  I believe that we need to go through something to get to where we need to get. Like I said for the other verse I believe that me being married to the person I was married to showed me ALOT, including how much I need GOD, and with his guidance he is showing me how to take better care of myself (my heart), and preparing me for the next relationship.
These are just a few verses, I have so much more that I will be talking about in later posts, there are stories in the bible that I would love to share my insight on my versions of things. I can't wait!!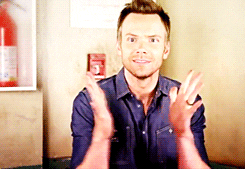 I believe that I am in a season of preparation, (preparing for what you ask?) GOD is preparing me for what HE has in store for me, HE is revealing to me little by little what HE is wanting me to do, how he wants me do it, and allowing things doors to be opened up for me to get these things done. How HE is doing this is revealing to me what I need to work on, (and there is so much), I am being prepared for greater things in my life. And I am learning how to enjoy it also, I don't want to get so caught up in my promises that I don't enjoy my season. (This will be another post sometime soon too). Please stay tuned.
Are there any verses that have spoken to you? Did you act upon it? Please share!! I hope that you enjoyed this post.
Always remember "Never get too comfortable, always put GOD first"
Sincerely,
Keisha