So I have been a single mom for 1yr and a few months now. And boy is hard, rewarding but hard! There are a few things that I have been exposed to since becoming a single mom. Things that I have not had to do because my ex-husband was the one who took care of all of that. And now that my son is 14 I am teaching him things (from a woman's perspective on what a man should inspire to be and the duties of a man in the household, and in life. These are the things that I have told him, and have him practicing:
Put GOD first
Pray everyday
Taking out the trash
Clean up after yourself
Open the door for ladies
Make it your business to protect your family (mom and sisters)
Always expect and participate in the house staying clean
Take care of yourself
It's ok to look nice
Do things in a timely fashion
Be mindful of the time
Be a man of your word
Have a vision
Always be prepared
Invest in yourself and others
Volunteer your time
Be the best that you can be
Don't be lazy
Be independent
Kill bugs for your mom (girls), even if you are scared, put that fear to the  side and do what you gotta do 🙂
Change the oil in the car
Move heavy things

ENJOY YOUR LIFE

!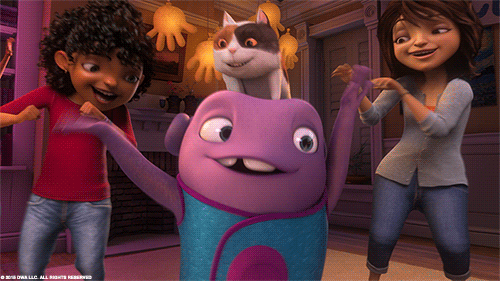 For the girls:
Keep GOD in your hearts
Pray every day
Take care of yourself
Brush your teeth, comb your hair, put on lotion, put on chapstick etc.
Take a look at yourself in the mirror and LOVE what you see
Be good to your friends
Choose your friends wisely
Treat people the way you would like to be treated
Don't let anyone abuse you (emotionally, mentally, physically)
Clean up after yourself
Keep the house clean
Expect others to keep their house clean
Speak up for yourself
Be confident

ENJOY YOUR LIFE
So where are the problems you ask?
Ok so these are some of the things that I have encountered recently:
I have to move furniture around
I had to move HEAVY furniture from upstairs to downstairs (this is extremely hard for me)
I had to learn how to tie a tie (I youtubed it, thought I did a good job, but my son said there was a dad who had to fix it for him) whateva!! LOL
I have to kill spiders! I hate doing this, it's nasty (there was one time that my son was gone, so I had no one to kill a spider for me, and it literally took me atleast an hour to even try and do something. I was paralyzed with fear)
These are just a few that I can think of right now. But I am quite sure there will be more to come.
If you are a single parent, share some of your #singleparentproblems. LOL
Sincerely,
Keisha