I just got through watching a film called IF IT AIN'T BROKE "Black Folks and The Family Structure". IT WAS GREAT. I think that it served it's purpose which was to provoke my thoughts. It had me thinking…thinking some more…and thinking again…
It was a documentary about the African American family unit. The documentary gave history that stems from slavery and the effects. I was forced to really dig into what my view are on the issue. I had to start with my views on slavery:
My view: Since I have been a little girl, I have learned about the detrimental effects on slavery. I learned what happened, how it happened, when it happened, and so forth. I remember sitting in a class one time, and we were learning about slavery and the civil rights movement, and I could see some of my fellow students that weren't black getting uncomfortable. In my young frame of mind, of course it was sad, but since it did not "directly" affect me and my family is originally from Belize, a small place in Central America, I thought that I was kinda immune. But as I got older and I started to get more mature and more education, it became obvious that this still affects us as people even today. We are a direct result of our past and we can choose to either educate ourselves and learn from our past or be ignorant to our truths. Your choice.
My Experience: I myself came from a single parent home. My mom had my brother and I and my dad was never around. He would pop up every once in awhile. She tried her absolute best, and I must say that she did a GREAT job!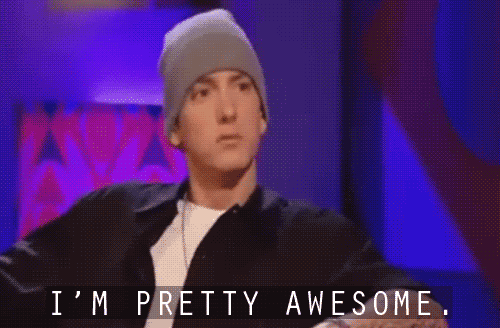 Hahaha! Ok all jokes aside, she taught us how to be independent, always let us know that we are capable, had really high expectations of us, and always supported and pushed us beyond our limits.
Good Job Mom!!!
My mom eventually got married, and had 3 more kids. My step-dad stepped up to the plate, and provided a stable home environment for myself and my siblings. I truly appreciate him for that.
When I was younger I remember seeing commercials on television with families going to Disneyland (and you would see the mom, dad, sister, and brother). I would think that all we are missing is our dad, we have everything else. The way that the media portrays things, it's like this "perfect life", and if you do not have that, and have not had the opportunity to gain security from when you are little, then you will pick up on anything, any image, any direction that any one gives you, you will take it.
(You know I gotta bring Christ into this)…Family is EXTREMLY IMPORTANT in the eyes of GOD. This is why it is very important that we put our faith in HIM, and be wise enough to be guided by HIM. God has made it very clear the role of a husband, wife, and kids (Ephesians 5:21). It is instructed for the man to be the head of the household, the wife to honor her husband, and the kids to honor their parents. But in order for this to happen the family has to put and keep GOD FIRST. Without that we don't have much hope. And we all know how hard it is to live life, but when we do not shield ourselves with the protection of GOD, then the enemy and the things of this world sure will make their mark and decide our fate before we even have a chance. As it also says in Ephesians 6:10 (and I have to put it in this so you can read it because it is so powerful).
"Finally, be strong in the Lord and in his mighty power. Put on the FULL armor of GOD, so that you can take you stand against the devil's schemes. For  our struggles is not against flesh and blood, but against the rulers, against the authorities, against the powers of this dark world and against the spiritual forces of evil in the heavenly realms. Therefore put on the FULL armor of GOD, so that when the day of evil comes, you may be able to stand your ground, and after you have done everything to stand. Stand firm then, with the belt of truth buckled around your waist, with the breastplate of righteousness in place, and with your feet fitted with the readiness that comes from the gospel of peace. In addition to all this, take up the shield of faith, with which you can extinguish all the flaming arrows of the evil one. Take the helmet of salvation and the sword of the Spirit, which is the word of GOD. "
When I sat down to really digest this verse I believe that GOD was speaking to my heart and telling me so much. Although when I first read this it was for something totally different I cannot help but to bring it up on this topic. You see we are in a battle, if you are living life (and if you are reading this then you are LOL), but we are living a life that is FULL of challenges. That is why the family unit has to be STRONG, as a husband and a wife you guys have to have each other's back!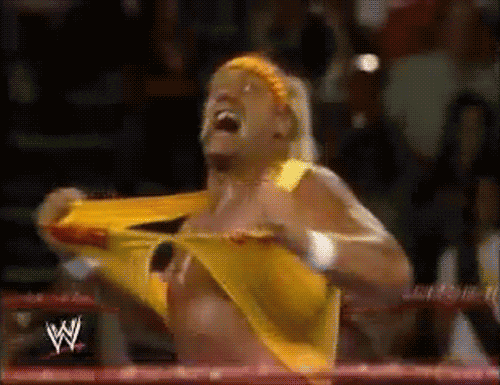 There are too many distractions out there that makes it too easy to get off course. KEEP YOU EYES ON THE LORD!!!
My perspective on kids: We have to invest in our kids. We need to pay attention to our roles in their lives. As their mothers, fathers, care givers etc. we have been given the privilege to be the best that we can be in their lives. This is why it is important to stay focused because someone else will do the work for you. Without a father in the home boys do not have an example to look up to, they don't have someone to teach them how to be men, teach them how to treat women, teach them how to be responsible. Yes the mom can be a GREAT MOM, I am a result of a single mom, and I am currently a single mom. Although it is hard to raise a young man on my own, I am making it my sole responsibility to be the best mom that I can be for him, as I do not want him to be looking for attention and love anywhere else (i.e. gangs, drugs, women). And for my girls, I HAVE a responsibility to them to be a GREAT EXAMPLE to them, to show them an example of the kind of women they should/can grow to become, so that they do not turn to (men, addictive behaviors, drugs etc.).
I know that EVERY ONE OF MY DESCISONS that I make directly affects my family. Good or bad; they have consequences to it. I know that my divorce is and will affect my children, it will and have affected all of us. I can only hope and pray that I am doing my best to make sure that I am modeling the type of woman that they are needing in their lives.
When I think about the kind of woman that I want to be for them and for myself, I have no choice to rely on Christ, and what HE told me. He said that I am" His handwork", He said that I am "Fearfully and Wonderfully made", He told me to be "strong and courageous" He said that "I can do all things through Christ who strengthens me". I believe HIS promises, and knowing this has allowed me to have the confidence that my kids will EXCEED, my future looks bright, and I will not settle!
I encourage you to take a look at your family unit, it doesn't matter if you're black, white, Mexican, Asian, low-income, middle-class, married, divorce, single, the list goes on; don't let your past, (things that you did not have, relationships that could have been better, excuses) to define who you are and what you are capable of now.
I hope that you were blessed by this post.
Always remember "Never get too comfortable always keep GOD first".
Sincerely,
Keisha