Hello All!! I hope that everyone has had a blessed week! I know that there has to be SOMETHING that you can look back on this week and be truly blessed by how you handled a situation, or maybe how you were a blessing to someone else just by talking to them, or how someone else may have blessed you with their words! It has to be something, just take a second to look back, I promise you it's there.
So I would like to talk about a subject that I have been wanting to write about for awhile now, but a situation that happened today has brought it back up to existence. It's ATTITUDE AND GOSSIPING! I hate gossiping with a passion, I think that it is very immature of someone to smile in a persons face or to befriend someone (and they confide in you), and you talk about them or the situation behind their back. That sucks!! Ok now that you know how I feel about it, lets dig a little into my perspective and how we need to be careful ourselves that we do not fall into these traps.
I think of myself as someone who looks at the glass half full (most of the time) LOL, just like anyone else, I have my moments when I am unsure about something, scared about something, or just straight out don't like something that is going on. But I am the kind of person that has always taken someone else's feelings into consideration, and try to put myself in someone else's shoes, (sometimes too much), I think that I care wayyyyy to much about situations and people sometimes, and it could be an hindrance, but one of my friends told me that it is a blessing, so I will go with that! Hahaha!! But going through my divorce and having to transition to a single parent, it has been pretty tough, no matter how much I try to put on my "superwoman outfit", I just get plain old tired sometimes.
There was a small moment in time that I started complaining about the smallest things, and not being patient or respectful of other's. Not in a disrespectful way, but it was definitely a bad habit that I was picking up; and it was small things like if someone (at work) didn't get what I was communicating I would get frustrated and I would allow that situation to give me permission to not have as much patience as I would have, or complaining to a friend about someone who made me mad, or asking advise in different situations that may be going on in my life to more than just one person (to get different perspectives). But all of these attitudes/things were causing me to do something that I despise. Let me clarify something, (this is for me also so please do not take offense),  but gossiping comes in a variety of ways, one way that you can gossip, is the obvious, just talking about someone or situation behind that person's knowledge, another way is constantly asking for advise about a situation, a friendship etc. (don't get me wrong I think that it is ok to seek advise from trusted friends, but when you are constantly talking about it, it can  become construed), also when you are doing this you are not walking in GOD's will. You need to take your issues up with HIM, I am certain that whatever you are confused about or need answers to it is GOD who has allowed the situation to happen in order to bless you or test you! GOD is constantly working on us, and when we are put in situations good or bad, it is our opportunity to show HIM that we trust HIM to guide our path. In Philippians 1:9 Paul is saying to the church "And this is my prayer: that your love may abound more and more in knowledge and depth of insight so that you may be able to discern what is best and may be pure and blameless for the day of Christ." I take this passage to say that we need to walk in love, (because  GOD is love) HE will guide our path and give us the knowledge that we are needing in order to deal with whatever situation that we have going on.  So I was practicing a bad habit, and was convicted by a conversation that I had with a friend. I realized what I was doing was not RIGHT! I was so shocked with the way that I had been acting in certain situations (I know what you're probably thinking, how can I not know?), But that is the crazy thing, I had been practicing this bad habit that it almost became second nature, and it took someone else to call me on it to stop and evaluate myself.
After this was brought to my attention, I have been working on changing my attitude, and it takes a lot of work, a conscious effort, and prayer in order for me to do. When I find myself even going the route of thinking negative, or someone makes me upset or I feel a twinge of disrespectfulness or impatience, I try to pray about it RIGHT AWAY. This takes practice!! But hey what do they say "practice makes perfect". So my prayer may go like this: Lord this (situation) is happening for a reason, or I believe that you have allowed me to be exposed to this for a reason, and I pray that you will guide me to have the courage to do what is right, or to not take it upon myself to try and judge the situation, I want to hear your voice on what to do, and I pray for your wisdom and not lean on my own understanding. You said in your word "trust in the Lord with all your heart, and lean not on your own understanding" (Proverbs 3:5).
So this is what happened tonight that made me finally take the time to write about this subject:
So tonight my sisters were talking on the phone to each other, and they were just having at it, talking about our youngest sister and my mom, I noticed it had been happening everytime they talk, but as I was listening to one side of the conversation (we were driving in the car, I was not being nosy…lol),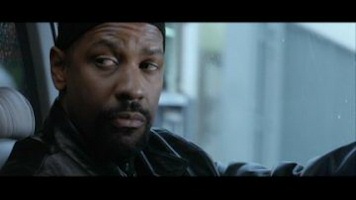 I was getting increasingly upset, because all they were doing was complaining and talking about people, it was very disheartening. When my sister finally got off the phone, I just reminded her that no one is perfect, and instead of talking about our other sister, why doesn't she be a sister and call and see how she is doing sometimes (my sister made the claim that our little sister doesn't like it when she gives her advise), but I asked her, "is she asking you for your advise?", call and check on her sometimes, just to see how she is doing. I reminded her that we are all struggling in some aspect of our lives, and instead of taking the time to bash each other on our flaws, lets take a different approach. I encouraged her to stop and ask herself, when she talks to our other sister (the one that she was gossiping with), what is the purpose of the conversation? Is it building me, us up? Are we encouraging each other? Is this conversation a good use of my time? (because honestly complaining or talking about someone or something ain't gonna get you know where), if you have time to gossip or talk then you have too much time on your hand, and honestly…
So I encourage you to take a hard look at relationships in your life, and ask yourself, "are we building each other up or are we tearing other people apart with our words, and judging?" ; I know it takes practice to change your mindset, but at least give yourself a chance to reflect and change some things if need be.
Well thank you for reading, I hope that you were blessed by this post! Leave a comment, tell me what you think or share your story.
Always remember "Never get too comfortable always put GOD first"
Sincerely,
Keisha